Selecting the Right Offer to Advertise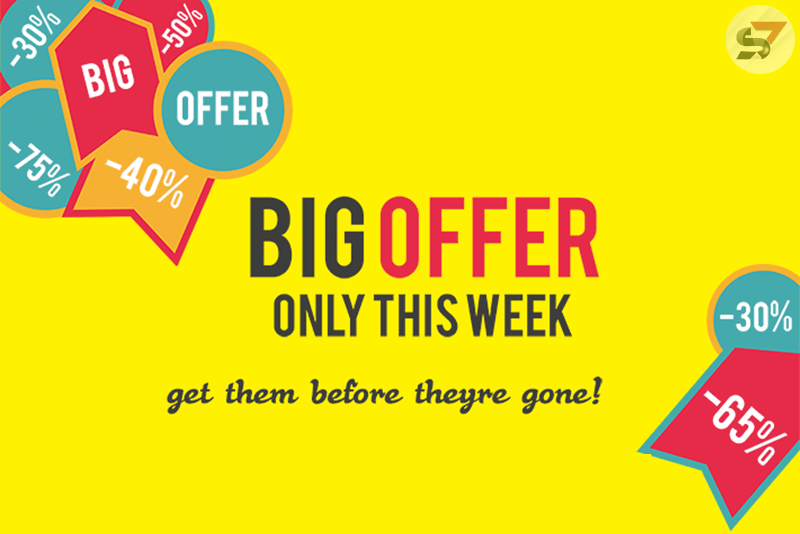 As an account specialist in the 7Search  PPC team, it is my responsibility to assist our customers in making smart selections for their campaigns. Success in search engine marketing is sometimes depending on knowing your intended viewers and selecting the appropriate right offer to drive them to fulfill an action. However, although it may seem easy and sound simple, too many marketers overlook this critical point and end up blowing through the budget unnecessarily. So, today, we will explain a little bit about how to select the right offer for your 7searchPPC campaign.
Affiliated marketers have reached a broad inventory of offers, and for you, it is tough to decide what to promote. Sometimes selecting an offer can be frustrating as there is no guarantee of a happy and beneficial campaign through each network. Keeping yourself updated with trends and seasonal items will surely help you select what to promote and when.
To know what is popular and benefitting, you must do some research from time to time.
Consider popularity
Trends are the best way to help you select great short-term offers that can drive leads. We can take an example of the Super Bowl, which is a big trend event that pops up in the early years and lends itself to running campaigns targeted to buying tickets, hotel booking, travel, and sportsbook-type offers.
These types of offers can be significant to promote as you previously know which product is in demand; the challenge is meeting the trend before the product gets to its peak phase.
Seasonality also can affect a campaign and must be considered when choosing an offer. For example, right now, it may be the best time to believe in the United States. Why? Well, a huge number of countrymen are concerned about losing the pounds that they put on during the holidays. And it is also a popular New Year's resolution. Thus, these seasonal offers are best for selecting the right offer to advertise as you previously understand that there is a demand for the product.
And this time, the challenge is meeting the demand before the season gets out.
Consider appearance
There is never a 2nd chance to make the first impact. Therefore, you should keep special attention to the appearance of the offer page you are considering running. You could drive a massive number of viewers to your website, but if the site is unable to keep the visitors because of poor appearance, then there is no meaning.
The primary purpose of marketing should always be to have a user complete the desired action. If your website is unable to retain a visitor, then you will not get any of this data. I have seen offers with significant ad copy and keywords lose potential customers due to the reduced appearance of the website.
In simple words, according to my eight years of experience, there is no meaning between an outdated product and a website that looks bad.
You should consider the following questions to avoid selecting a weak-looking offer;
Would you put your private email address in the advertisement?
Would you like to watch this entire presentation?
Are you impressed with the ad, and would you like to buy this product?
Would you like to provide information related to your credit card on the website?
Consider the Payout
Payout is an essential element that newcomers to affiliate marketing neglect to consider. Don't get me wrong; they understand how much the payout of the offer is. What is commonly not considered is literally how much wiggle room they will have to make a sale.
In most cases, newcomers end up selecting offers with fewer payouts that are over-represented in the 7searchPPC SERP, which in turn leads to attempting to purchase as much un-costly traffic as they can to try and make a sale. This idea does not work many times, and for marketers on a tight budget, can hamper their marketing.
You should choose an offer that promises you to provide;
Target a slot that is not overpopulated on your advertising network. Because less competition offers a better chance to grow for new marketers.
Target research of keywords that capture a solid lead
Collect enough data to test bids, match types, and optimize your source mix to help you grow and improve your campaign long-term.
Nowadays, the online advertising industry is witnessing a change; if you want to stay here for longer, you should offer the products according to the wishes of your audience.
And for a serious PPC marketer (as you are), it is good to appreciate that there is a lot of work involved, and testing is a crucial component.
I hope these tips will help you to launch a successful campaign on the 7Search PPC network.